THE PITTSBURGH TREE OF LIFE MASSACRE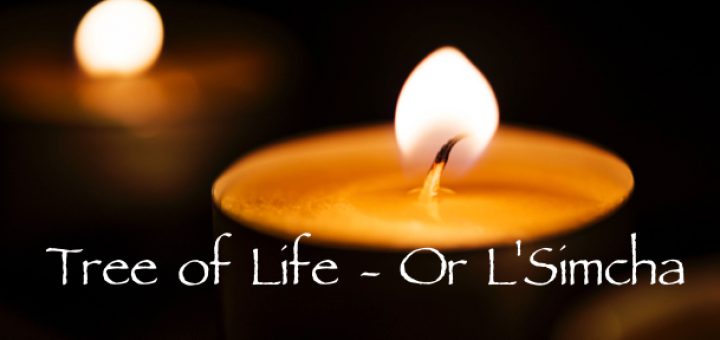 The world is a mirror of the human body, according to the Zohar. When you are sick, antibodies rush to the scene to fight an invading bacteria or virus. The antibodies are like emergency responders in our world. They respond to a problem already unfolding.
The antibody is an effect.
It's a reactive force that is necessary to keep us healthy and alive.
The heart, on the other hand, nourishes all the organs with blood flow to keep them healthy and to prevent disease and sickness in the first place.
The heart is the proactive force.
If, however, the heart fails to do its job adequately, for whatever reason, sickness can occur. A lack of blood flow can cause gangrene to set in. Now antibodies have to be dispatched to respond to the disease.
A healthy body needs both the proactive force and reactive force to maintain health.
Our world works in the same way.
We must react to the hate and the crimes and bloodshed and the chaos of this world.
But we must also proact to prevent and eradicate the very cause of hatred and bloodshed to begin with.
Armed guards in houses of worship is an antibody effect. We might need it. But transformation of our consciousness and the spreading of Light is how we end darkness at the root level.
Each person on earth serves a vital and irreplaceable role in this world.
We can improve the world by being "antibody" or we can improve the world by becoming the heart of humanity and pumping and nourishing all nations and people with spiritual blood flow which is spiritual Light Flow from the source of all reality, which we call the 99% reality.
We need Light.
And this article below sheds some light on the solution to ending the hatred.
Some of us might not like the solution.
But that does not diminish the power and truth of the solution.
Here it is:
Click below….
FREE webinar with Billy Phillips
In this free webinar, Billy shares some powerful insights about Jesus and the Messiah riding a Donkey and why the secret teachings of Jesus are coming out at this point in history. He also reveals a startling redacted section of Zohar that was taken out back in the middle ages.