TRUE LINEAGE
This is the true lineage of the key Kabbalists throughout history. Please SHARE this as the lineage is Light itself, once it becomes part of someone's consciousness.
There is only one lineage, where Master imparts the secret teachings and tradition to his one disciple. Rav Yehuda Ashlag's successor and beloved disciple was the honorable and eminent Kabbalist Rav Yehuda Tzvi Brandwein. Rav Brandwein's blood lineage is also one of the most powerful in all of history, if not, the most powerful.
Check out the details below.
This lineage is important because only by connecting to the root and line of Kabbalists are we able to draw blessings, miracles and Light through the "pipeline" that is the lineage, into our lives. If a student is not experiencing genuine miracles and wonders in their life as a result of their transformation and studying, it means they are not connected to the lineage in a proper way.
The sign of an authentic Kabbalist is that he is surrounded by students who experience bona fide miracles and transformation.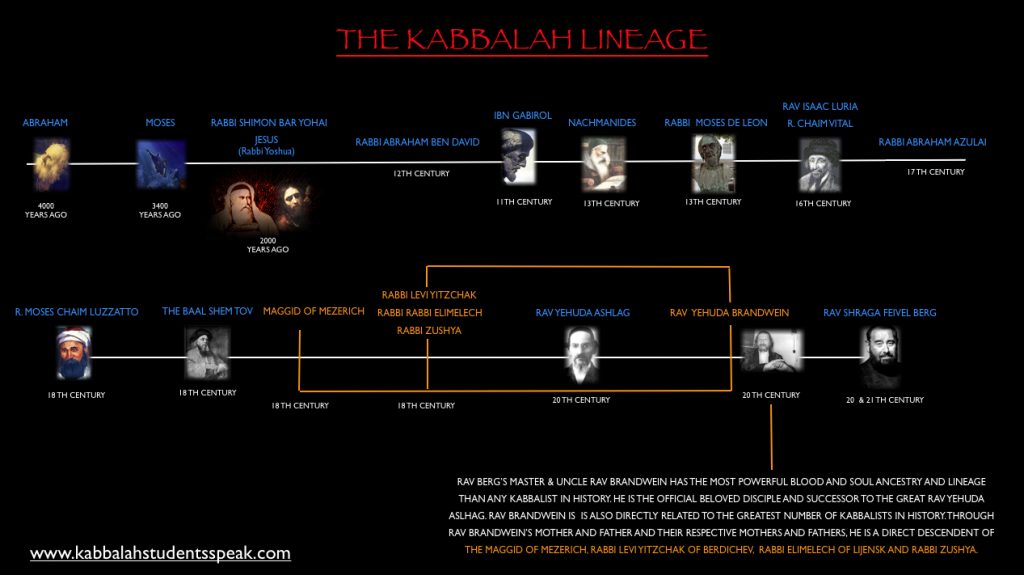 (CLICK TO ENLARGE)
Join our Mailing List for Updates and Course Info​:
For updates on course info, pricing and starting date on the upcoming
"Unredacting Jesus"
course by Billy Phillips, please register your email