THE POWER OF ZOHAR
On Shabbat, Yehuda Berg explained why he is traveling across the  Middle East to present Zohars to Israelis, Arabic leaders and terrorist leaders. When you bring true, authentic spiritual Light to any form of darkness, the darkness must disappear. When you share the radiant Zohar with leaders, you also affect the entire nation on a metaphysical, 99% level, where a nation's angelic influences reside. Accessing this 99% dimension is how you control all the events and effects that unfold in our 1% physical world.
Kabbalists do not get into politics or questions of right and wrong, but rather, they focus on removing darkness at the root level so that all mankind can experience a brighter existence.
Interestingly, the United Nations President of the General Assembly Vuk Jeremić quoted from the Zohar. He spoke of Israelites and Muslims in true Kabbalistic terms, as children of Abraham.
You can watch Vuk Jeremić's 5 minute address by clicking the link or picture below. This is a nice reflection of the progress we are making on the 99% level.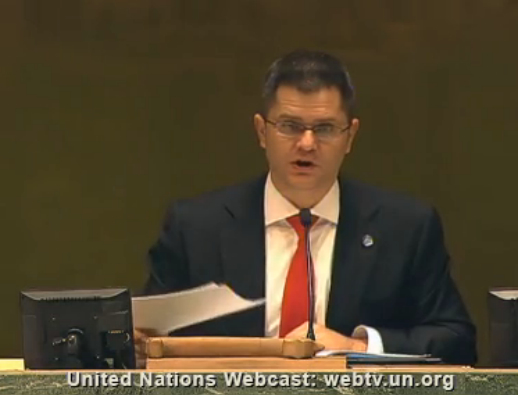 FREE webinar with Billy Phillips
In this free webinar, Billy shares some powerful insights about Jesus and the Messiah riding a Donkey and why the secret teachings of Jesus are coming out at this point in history. He also reveals a startling redacted section of Zohar that was taken out back in the middle ages.